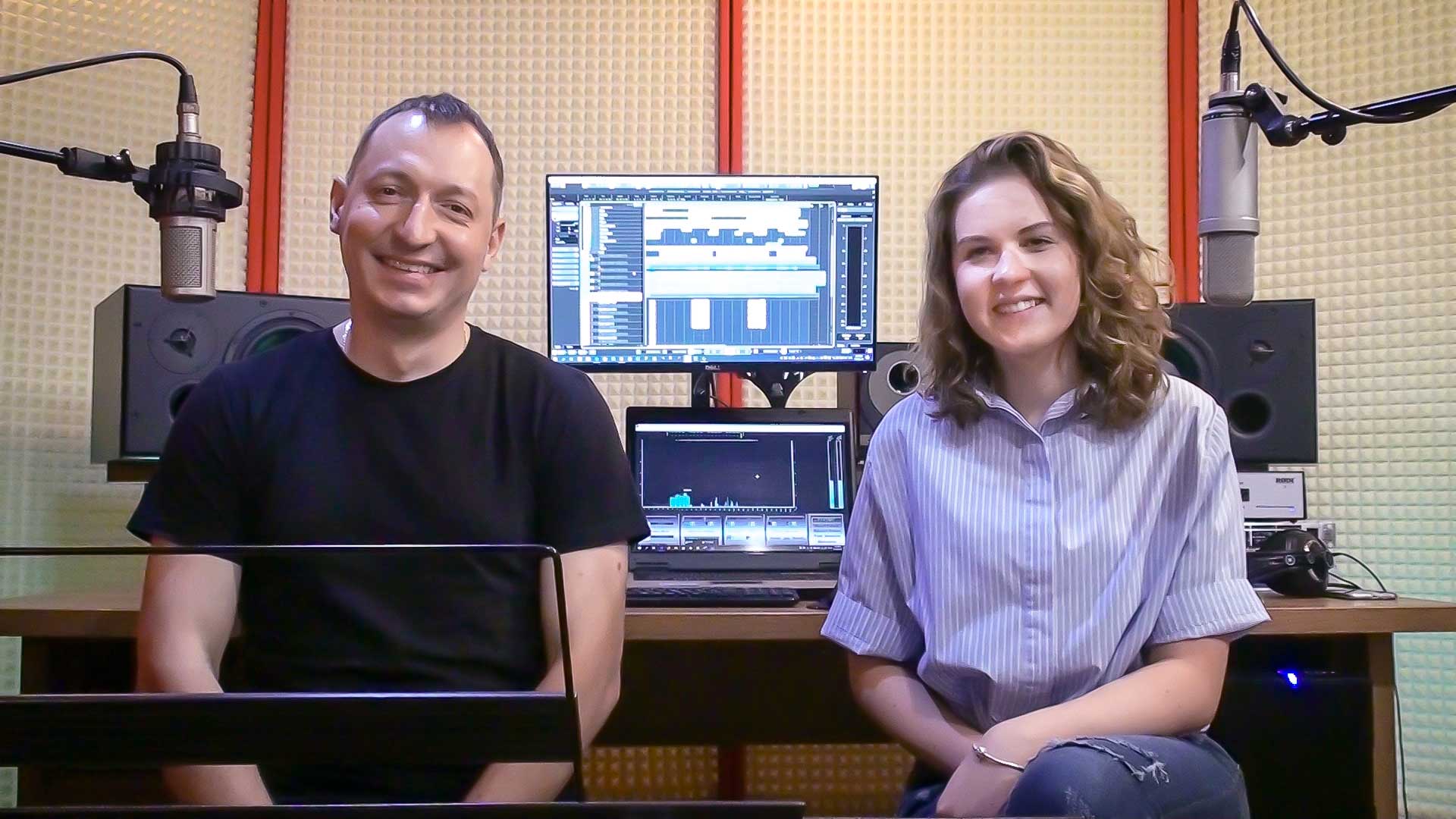 Nina Badrić – Ne ostavljaj me [Cover / Lyrics]

Subscribe to my channel
Nina Badric – Ne ostavljaj me
Song cover and lyrics
---
Nina Badrić – Ne ostavljaj me (lyrics / text / tekst)
Ugasiću svjetlo
nek zagrli me mrak,
tišina nek me ljubi
kao ti nekada.
A teško ću sama
ovu noć preživjeti,
ja samo želim da si tu
samo tu kraj mene ti.
A tako sam lako
svoju ljubav prodala,
jer tek sada stvarno osjećam
da si moja sudbina.
Ne ostavljaj me
sad kada znam,
da nikoga više
osim tebe ne trebam.
I nek stane sve,
i neka me svi zaborave.
U oči pogledaj me ti
ako imaš hrabrosti.
Ne ostavljaj me.
I bojim se da ću
tvoju sreću prokleti,
jer ne mogu sebi priznati
da si sa nekom sretniji.
Al' niko te ne zna
tako dobro kao ja,
vratićeš se jednom
ako je dano od Boga.
---
Don't leave me (English lyrics)
I'll turn off the lights
may the darkness embrace me,
may the quietness kiss me
as it used to with you.
It'll be hard to
relive this night alone.
I just want you to be here
just to be here, beside me.
But I sold my love
away so easily,
'cause now I truly feel
that you're my destiny.
Don't leave me now,
when I know,
that I don't need
anybody else except you.
Let the world stop
and let everyone forget me.
Look into my eyes
if you have the courage,
don't leave me.
And I'm scared that
I'll curse your happiness,
'cause I can't admit to myself
that you're happier with someone else.
But nobody knows you
as well as I do,
you'll come back to me once again
if God allows it.
✔ SOURCE
https://lyricstranslate.com
---
Video info
Lead vocal: Gabriela Feketi
Mixing, mastering and back vocal: Željko Suhanek
Recorded and produced in the Studio Suhanek
Copying this video or audio and posting that copy to other channels is prohibited!
✔ FOLLOW US ON INSTAGRAM
https://www.instagram.com/feketi_gabriela/
https://www.instagram.com/zeljkosuhanek/
If you like this song cover, please give me a little support, like the video, click on the subscribe button and share this video with your friends.
Thank you! 😊

Gabriela F.
---
✔ Original song: Nina Badrić – Ne ostavljaj me
http://www.youtube.com/watch?v=9HT8tPlcS-4
---
Nina Badrić – Biography
✔ WEB
https://www.ninabadric.com/
✔ INSTAGRAM
https://www.instagram.com/badrich/
Nina Badrić (born 4 July 1972) is a Croatian pop singer and songwriter. She began performing in early 1990s, and competed in "Dora" – the Croatian selection for Eurovision Song Contest 4 times. She won 7th place in 1993 with "Ostavljam te", 10th place in 1994 with "Godine nestvarne", 18th place in 1995 with "Odlaziš zauvijek", and second place in 2003 with "Čarobno jutro". Badrić eventually represented Croatia in the Eurovision Song Contest 2012 in Baku, Azerbaijan with the song "Nebo". She finished 12th in the second semi-final and failed to qualify for the grand final.
Early life
Badrić was born on July 4, 1972 in Zagreb. She attended primary school "Otokar Keršovaža", and started singing in the children's choir Zvjezdice at the age of nine. She spent seven years in the choir, while she began doing backing vocals with performers such as the Parni valjak, Prljavo kazalište and others.
Career
Early career
In the early 1990s she was discovered by Dino Dvornik who helped develop her career. Later, she had her first major appearance on 'Crovizija', where she won with the song "Ostavljam te", in collaboration with Rajko Dujmić, Jesenko Houra and her first manager Daniel Koletić. Shortly after that she signed her first professional contract with Croatia Records and in 1995 released her first album Godine nestvarne. However, Nina made first major success in duet with singer Emilija Kokić and the song "Ja sam vlak". Badrić released her second album Personality in 1997, the record label Top Zoe Music. Nina won two Porins for best female vocal performance and best album of pop and classical music. She has also finished the song "I'm So Excited" by American R&B group The Pointer Sisters, bringing a degree of international recognition. In 1999 she released the 13 track album Unique, including two versions of the song, "Woman in Love" and also a remix of "Po dobru ti me pamti". She collaborated with a number of Croatian musicians, including Boytronic.
2000-present
With the single "Nek ti bude kao meni", Nina announced her fourth album, Nina, released in 2000, through the label Croatia Records. It contained twelve songs and was produced by Darko Juranović It featured the second single "Ako kažeš da me ne voliš" that was supported by a video. In 2003 she released a compilation, Collection, and her fourth studio album Ljubav, consisting of thirteen tracks. The songs "Čarobno jutro" and "Za dobre i loše dane" were released as singles.
On 14 February 2005, Badrić performed at the Dom sportova in Zagreb, in support of the campaign by UNICEF to house abandoned children. The concert was filmed and the same year Badrić released live album on double CD, Ljubav za ljubav – Live, released through the Aquarius Records. In November 2007, she released her seventh studio album, 07. The album opens with the song "Kralj života mog", which isa duet with Roma diva Ljiljana Petrović-Buttler. The material contains another duet with Montell Jordan in the song "Do not give this to anyone". The album was recorded over two years and produced by Steve Sidwell. In November 2011 Nina released the album Nebo.
Badrić represented Croatia at the Eurovision Song Contest 2012 in Baku, Azerbaijan with the song "Nebo" (Heaven). She performed in the second semi-final and failed to reach the top ten and final cutoff, at 12th place with 42 points.
After the Eurovision Song Contest Badrić embarked on an arena tour of the region. In 2013 Badrić recorded a duet "Duše su se srele" with Bosnian singer Mirza Šoljanin. In January 2015, she recorded another duet called "Lozinka za raj", with a Serbian singer Željko Vasić. In 2016 Badrić recorded a song "Želim živjeti" (I want to live) together with Shorty, Ivana Husar, Marija Husar, Palić Sisters, Alan Hržica and band Emanuel in support of a anti-abortion campaign. In July 2016 Badrić performed her song "Dani i godine" at the wedding of Ana Ivanovic and Bastian Schweinsteiger.
Discography
Studio albums:
Godine nestvarne (Croatia, 1995)
Personality (Zg Zoe Music, 1997)
Unique (Croatia, 1999)
Nina (Croatia, 2000)
Ljubav (Aquarius, 2003)
07 (Aquarius, 2007)
NeBo (Aquarius, 2011)
---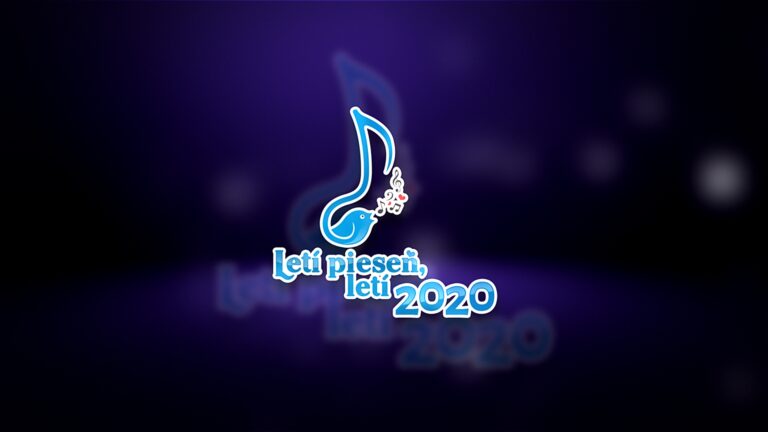 22. Festival populárnej hudby pre deti Letí pieseň, letí Kovačica 2020 online
Slovenské detské populárne pesničky pre deti 2020
1. Vrtošivá – Ema Juricová
2. Nech už zasneží – Sára Poničanová
3. Gaštanko – Kalina Babková
4. Naša trieda, super trieda – Dajana Gašparovská
5. Maľuje ma láska – Timea Tomanová
6. Veľké sníčky malých detí – Patrik Jocha
7. Matka Zem – Lenka Hodoličová
8. Podaj mi ruku – Bojan Čorba
9. Úsmev pod rúškom – Simona Sýkorová
10. Asi láska – Hana Barcová
11. Starým rodičom – Vladimír Čapeľa
12. Tajomstvo – Katarína Válovcová
13. Svadobné mravenisko – Marek Škabla
READ MORE