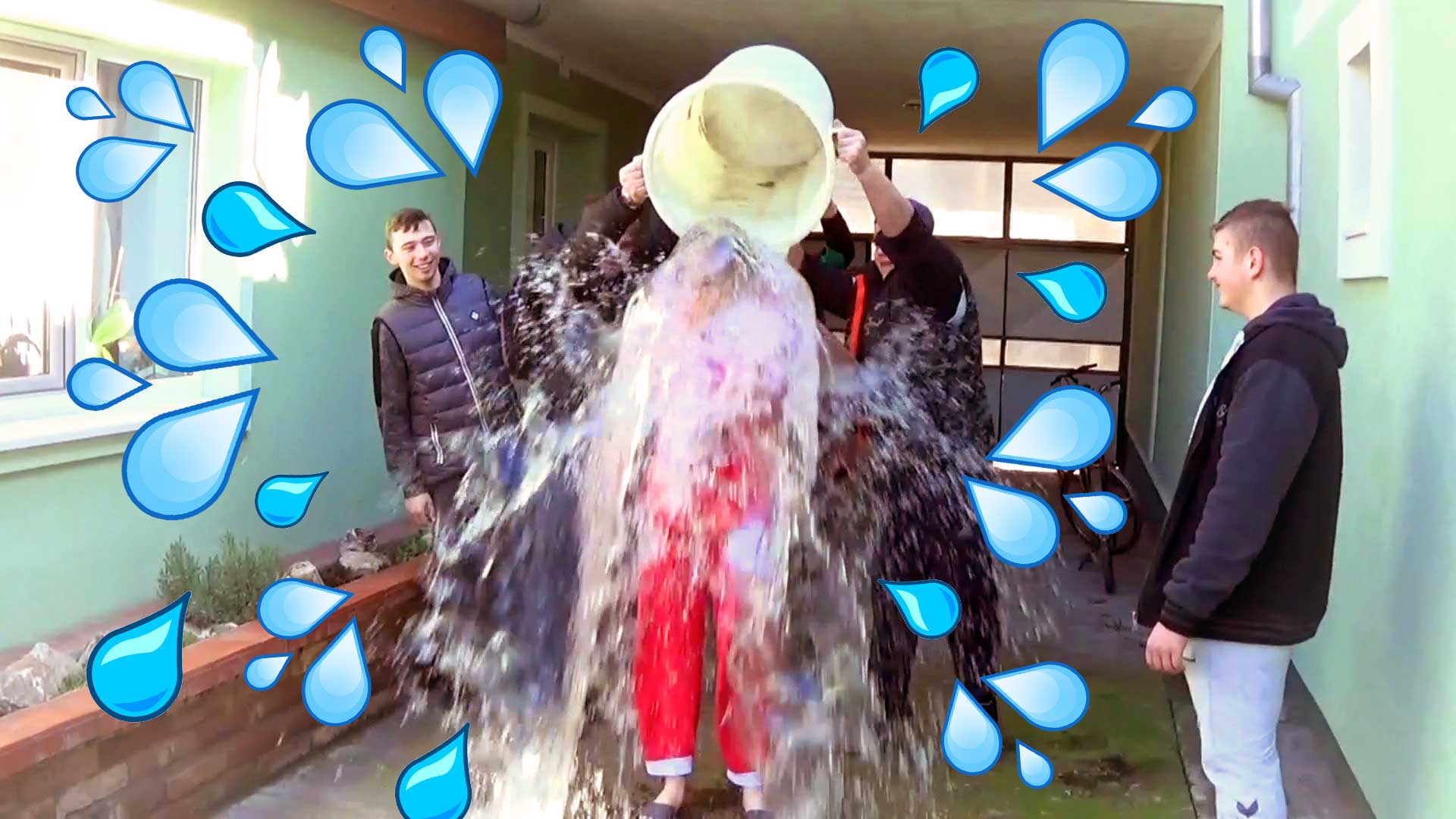 Slovak traditional Easter – Oblievačke Kovačica 2018

Subscribe to my channel
Slovak traditional Easter
Traditional Easter in Slovakia, Czech Republic, Poland and some parts of Hungary
The Ancient Easter Ritual That Starts With Ice Water
It's that time of the year again when Easter eggs and bunnies invade all the stores and adverts, we eat too many cakes and enjoy a long weekend. While in some parts of the world Easter is celebrated through having unusual meals or even playing special Easter sports, the first thing that comes to a Slovak's person mind after hearing "Easter" is "water and spanking."
The festivities occur on Easter Monday, the day after Easter, or Veľká noc, which translates to "big night" (signifying Christ's resurrection) in Slovak. In keeping with Slovakian folk tradition, men and boys douse women and girls with ice water, supposedly to preserve or invigorate their health (the science gets spotty here). In return, the girls reward the guys with dyed eggs and a shot of booze.
This treatment is believed to bring health and beauty to the females. The more guys visit the girls' homes, the prouder the girls should be – well, women and girls may think differently 🙂 The severity of oblievačka ranges based on location and, to a certain extent, generation. In many regions and bigger cities, water buckets have been replaced with perfumes, a cup of water, a water pistol or a spray bottles. However, in some villages you may still see young men, sometimes dressed in traditional folk costumes, who come with rattles and braided whips decorated with colorful ribbons. They take females out of the houses and douse them with buckets filled with cold water. The girls can even end up in a stream, if they live close to one. During this tradition men may sing songs and play the accordion.
The funny part is that guys get rewarded for this action and in return, they receive painted eggs, sweets, money and are invited to dine with the girl's family. From certain age, the guys are poured a glass (or more) of local spirits as well 🙂 When you live in a village, it is not surprising to see tipsy men on Easter Monday walking from house to house. How lucky the Slovak girls are, right? 😃 It can be fun when you are a kid (girl).
But once you get a little bit older (and smarter), you might realize this is not the most enjoyable way of spending your holidays 🙂
A legend says that women should be spanked with a whip in order to keep their health, beauty and fertility during the whole next year.
---
Video info
Slovak folklore ensemble V šírom poli hruška from Kovačica (Serbia) is showing how they douse girls with ice water on Easter Monday and how they keep this ancient tradition still alive and unforgettable. 🙂
Video production: Jaroslav Sokolov
---
If you like this video, please give us a little support, click on the 🔔SUBSCRIBE button, ❤️LIKE it, write some 💬COMMENT and 📣SHARE it with your friends and family.

Thank you! 🙂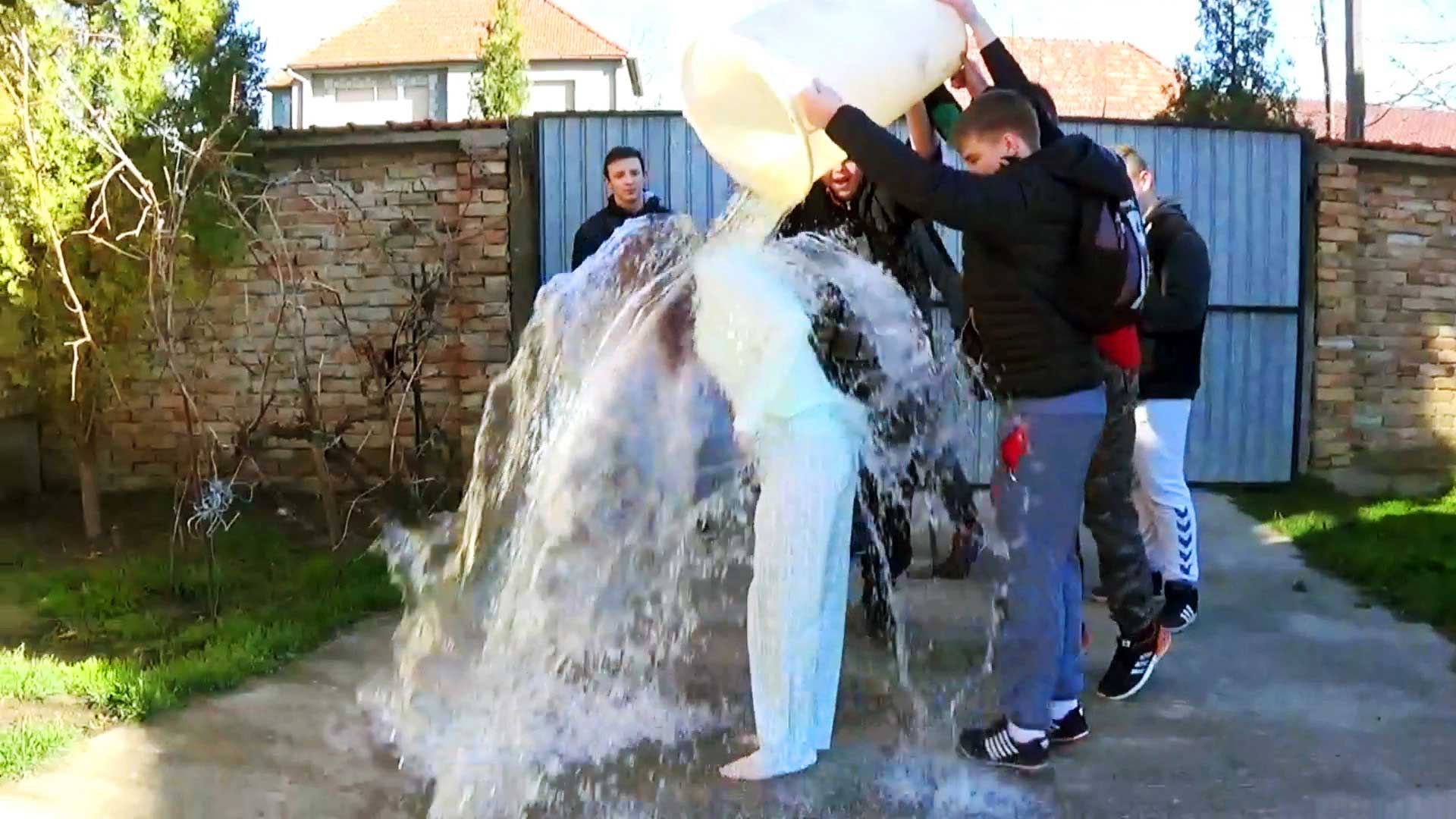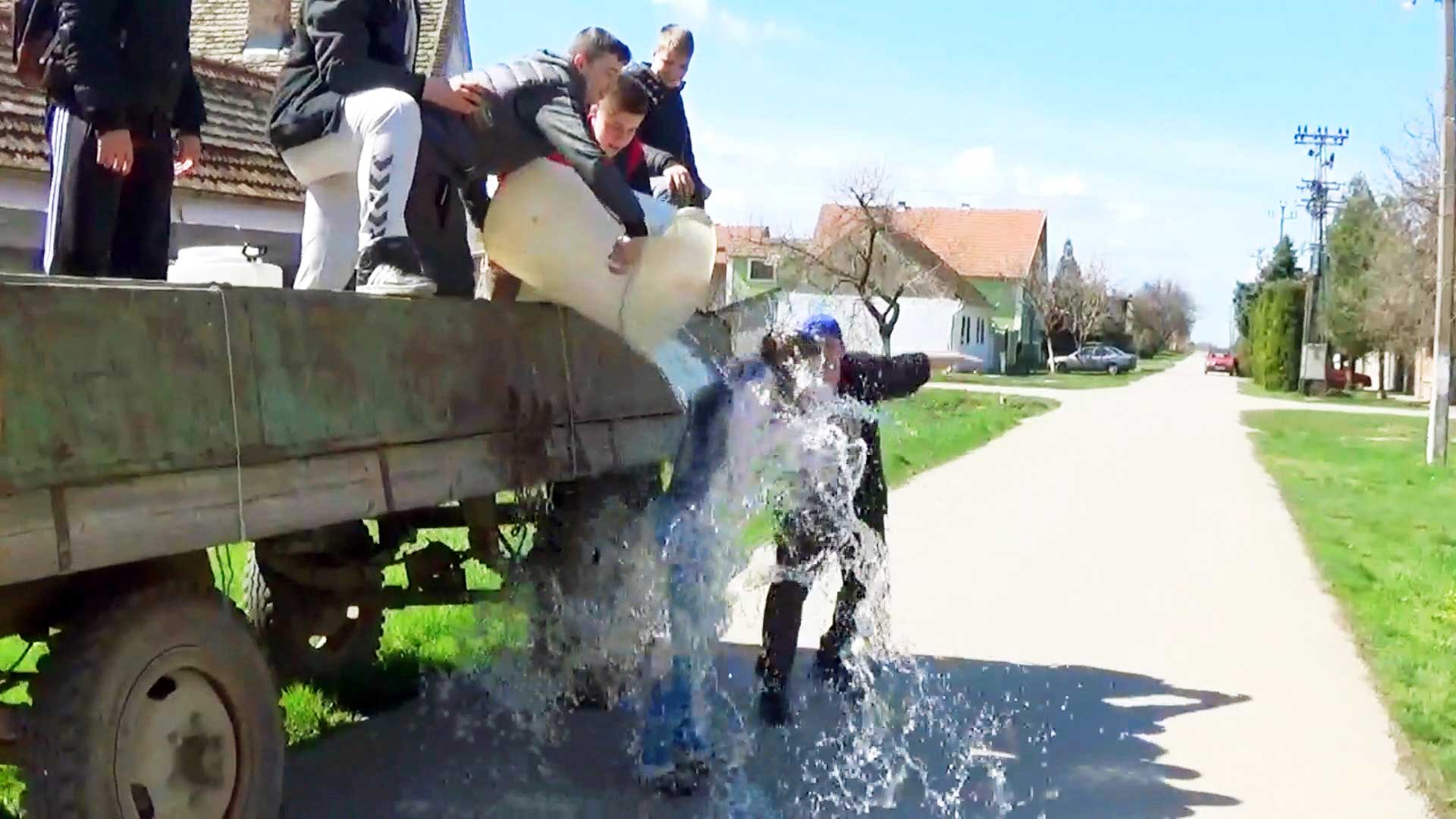 ---