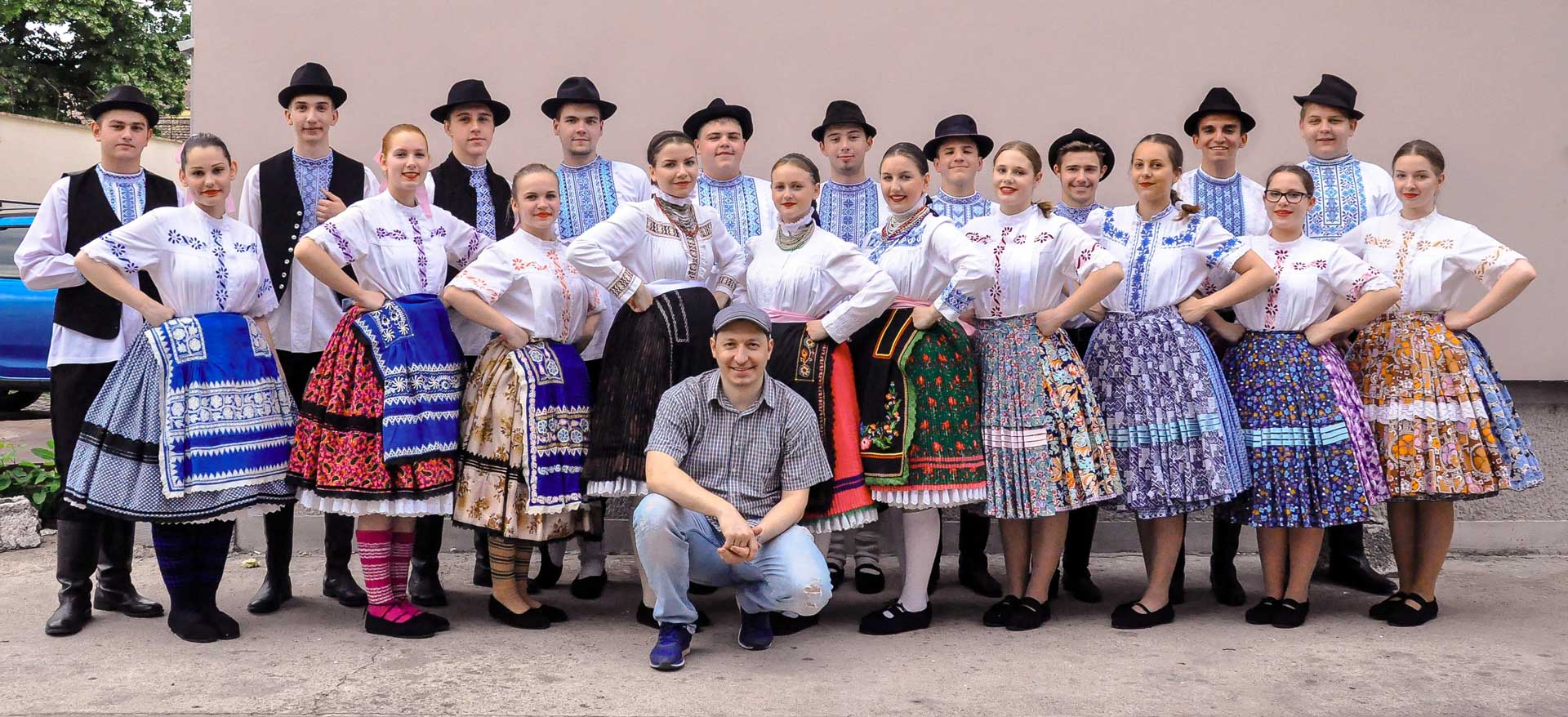 HFS V šírom poli hruška Kovačica 2016-2019

Subscribe to my channel
Hudobno folklórny súbor (HFS) V šírom poli hruška, Kovačica (Srbsko) retrospektíva 2016-2019
Sme kovačický ochotnícky Hudobno-folklórny súbor V šírom poli hruška.
Ako spoločenstvo mladých aktívnych ľudí, študentov a žiakov, začali sme sa stretávať v roku 2016 na pravidelných tréningoch v Dome kultúry 3. októbra v Kovačici.
Doteraz sme mali 207 nácvikov, čo je zhruba 828 hodín cvičení.
Máme radi nielen spev, hudbu a tanec ale predovšetkým družbu a z nej prameniacu radosť, ktorú rozdávame všade vôkol nás.
Doteraz sme absolvovali 30 vystúpení, z ktorých sme zaradom v uplynulom 2018 roku a v aktuálnom 2019 roku, na našom celomenšinovom vojvodinskom folklórnom festivale Tancuj, Tancuj, obsadili 2. miesto a tým si zaslúžili postup na Medzinárodný festival slovenského folklóru Jánošíkov Dukát 2019 v Rožňove pod Radhoštěm v Českej republiky a na Folklórne slávnosti pod Poľanou 2020 v Detve na Slovensku.
Umeleckým vedúcim a choreografom folklórneho súboru V šírom poli hruška je Žeľko Suchánek.
Naše tradície ľudovej kultúry ponúkajú množstvo okamihov, ktoré zachytávajú spomienky, pocity, chvíle z našej kovačickej tradície, ktoré sa už nikdy nezopakujú.
Tancujeme tance, ktorými si uctievame naše obyčaje a predkov. Vyzdvihujeme krásu a pestrosť našich krojov, hodnotu folklóru ako i nášho slovenského prostredia na Dolnej zemi.
To sme my – kovačickí Hruškári!
Choreograf a umelecký vedúci folklórneho súboru:
• Žeľko Suchánek
Vedúci orchestra:
• Pavel Tomáš
Úprava textu a rozprávač:
• Anička Chalupová
Strih a produkcia videa:
• Jaroslav Sokolov
Zvuková stopa:
• Rovina a Sláviky – V šírom poli hruška
Nahrávky 2016-2019:
• Kovačica
• Hložany
• Aradáč
• Vojlovica
• Pančevo
• Báčsky Petrovec
• Belehrad
• Vrnjačka Banja
• Derna Rumunsko
Dom kultúry 3. októbra Kovačica
Ak chcete sledovať podobné videá, prosím Vás stlačte tlačidlo odberu (Subscribe).
A ak sa Vám toto video páči, stlačte Like a zdieľajte ho a posielajte ďalej svojim priateľom. 🙂
---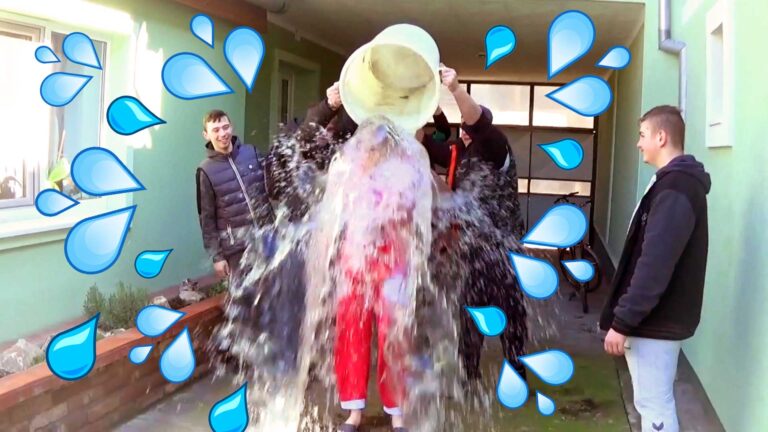 Slovak traditional Easter – Oblievačke Kovačica 2018
Slovak folklore ensemble V šírom poli hruška from Kovačica (Serbia) is showing how they douse girls with ice water on Easter Monday and how they keep this ancient tradition still alive and unforgettable.
Traditional Easter in Slovakia, Czech Republic, Poland and some parts of Hungary
The festivities occur on Easter Monday, the day after Easter, or Veľká noc, which translates to "big night" (signifying Christ's resurrection) in Slovak. In keeping with Slovakian folk tradition, men and boys douse women and girls with ice water, supposedly to preserve or invigorate their health (the science gets spotty here). In return, the girls reward the guys with dyed eggs and a shot of booze.
YouTube Video
READ MORE