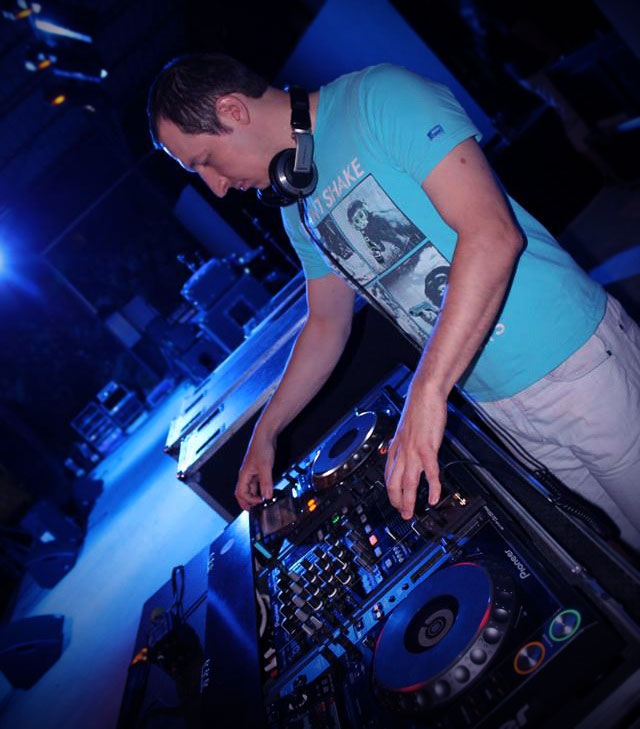 Purveyor of good dance and house club grooves and a feel-good atmosphere
That's how Sule describes himself as a DJ. His emotive musical selections are his own therapy. Having grown up on his father's combination of pop rock music (The Beatles, The Doors), 80s (Bon Jovi, Michael Jackson, Queen), modern teenage 90s music (2 Unlimited, Madonna, J. Lo)… all which became infused with his own love for both pop, dance and electronic music, Sule ended up with quite a mixed spectrum of musical influence. Today, this translates into DJ sets, where he picks apart and infuses together all the pieces of this music that he loves best: beautiful synth work, ethereal backdrops, brooding basslines, and occasional vocal hooks… all on top of a pronounced foot-shuffling house beat.
A very active member of his local community, Sule is no stranger to a small-town music scene. Though he loves playing in nightclubs, patios and special events, his love for music goes beyond the spectrum of mixing tunes. As a producer, sound engineer, keyboard player, composer, remixer and promoter, he has found plenty of ways to express himself musically.

For me, it's all about mood and hypnotic groove… playing those tracks that get you tapping your feet and nodding your head without you realizing it, regardless of genre, tempo, style, or release date.
Sule is a DJ, song producer and remixer based in Serbia (EU). Works since 1997 at various gigs. He has his own DJ booth (Pioneer CDJ2000nxs and DJM900nxs) and a quality sound and light rig for smaller events.
---
Sound & Lighting rental
DJ equipment | DJ services rent options